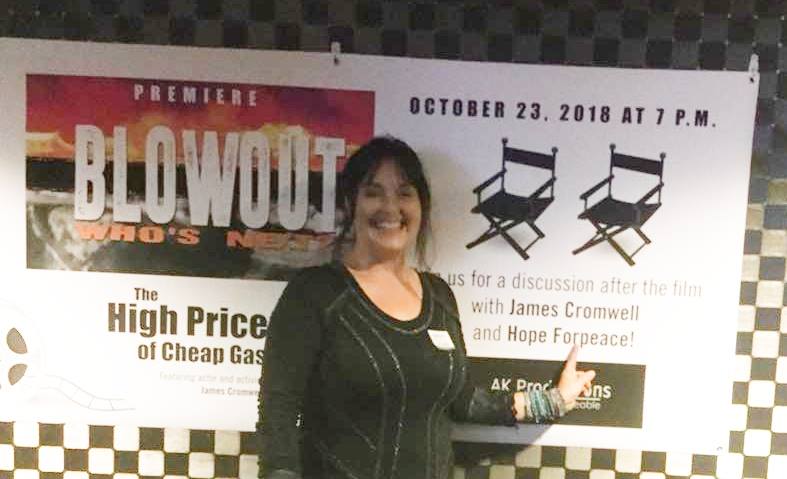 Film Director's Screening of the movie "Blowout: Who's Next"
O-Neh-Da Vineyard will remain open for extended hours on Saturday December 3, 2022 for the debut Finger Lakes screening of the film "BLOWOUT: Who's Next? Dispatches from the Frontlines of Frackland" (www.blowoutthemovie.com). The Tasting Room will open for regular wine tastings and holiday shopping at Noon.  Extended hours will be from 6 – 9 pm for the film screening and Discussion with the Film Director.
Directed by Hope Forpeace, and starring among other victims of the fossil fuel extraction industry Dimock's own Ray Kemble, the film exposes the ongoing catastrophes and destruction wrought on local people who are unfortunate to live and work near fossil fuel extraction operations.  James Cromwell provides narration for the film and has personal experience in the Hudson Valley of New York resisting fossil fuel extraction projects.
AK Productions (akproductions.tv) of Santa Cruz, CA produced and released the film in the fall of 2017.  Directed by Hope Forpeace (hope@blowoutthemovie.com), the film chronicles the compelling dramas of ordinary people downfield from frack sites who continue to endure great tragedy.  Her work can be seen on YouTube @HopeForPeaceNow.
This special Director's Screening at O-Neh-Da Vineyard is open to the general public and provides a rare opportunity to interact in person with the film director and a battle-tested fracktivist, Ray Kemble. Following the screening, Hope and Ray will be available for questions and discussion on the film and ongoing issues related to their personal experiences.