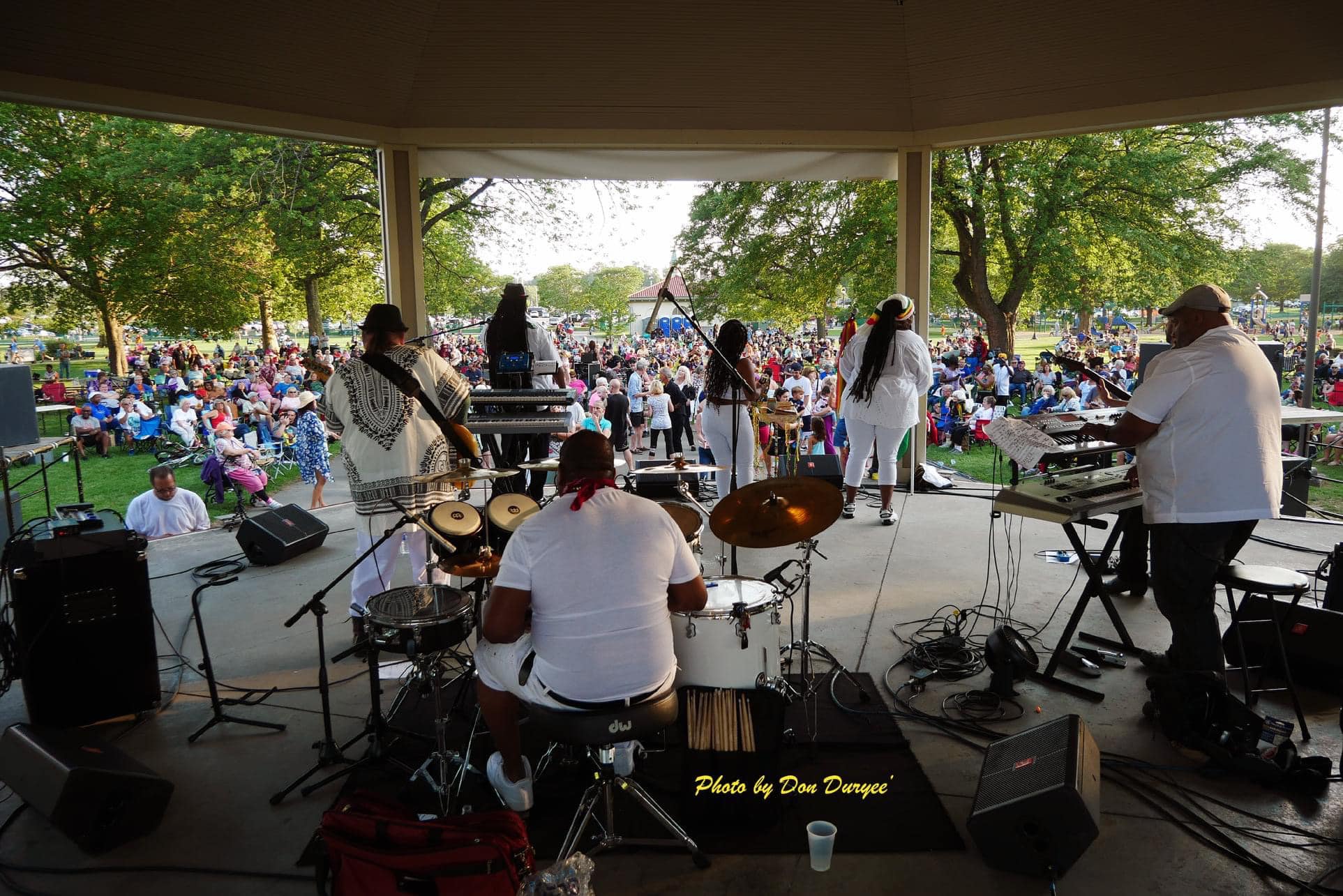 Live Music with IGNiTE! Reggae Band
iGNiTE! is a reggae band based out of Rochester, NY who came together to deliver Authentic Reggae Music.
With over 30 years of experience playing Reggae music. With one of the founders of Confrontation, the second Reggae band formed in Rochester, front man, Ronald "Skill" Gordon joined forces with Francine "Queen" Wedderburn, Autumn "Breeze" Jones, Chevy Ford, Tony Hiler, Nick "Stixx" Craddock and Adam Porter to give you iGNiTE! Reggae Band.
iGNiTE! is a versatile Reggae band, that has performed at festivals, wineries, galas, beach venues, state fairs and Reggae concerts in Western and Upstate New York. In addition, they have shared the stage with iconic bands such as the Wailers, and Third World to name a few.
iGNiTE! Is powered by the deep reggae bass line & drumbeat accompanied by keyboard and guitar then topped off with melodic vocal harmonies. iGNiTE! is not just a Reggae band, they are a performance driven band that can take from the classic ska music to current dancehall vibes with Ronnie Skill toasting on the mic to having their audience doing the limbo on the beach. Currently, the band is performing across Western New York. They are igniting the reggae vibrations for the people with written and produced originals and your favorite covers. Come and get IGNITED!
For more information, connect with iGNiTE! here: